Hey! I got nudged! 😉
I've been really busy lately. For the past couple of weeks we've been getting our house ready for Scott (iamthespark) who will be staying with us for the next several months from Minnesota. We've been painting, cleaning (LOTS of cleaning) and generally beautifying our place so that his first impression would be a good one. Truth be told it's all stuff that we've been talking about doing for a long time, but this just gave us an opportunity to actually do it.
Here are some pictures of before and after. "Before" pics are what the house looked like when we bought it a little over three years ago. "After" is, well… now. 😉

Old view from when you enter the front door (sorta):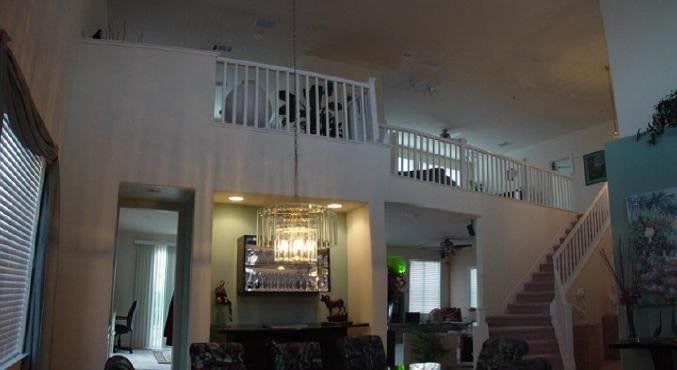 New (this is a more accurate view of entering the house):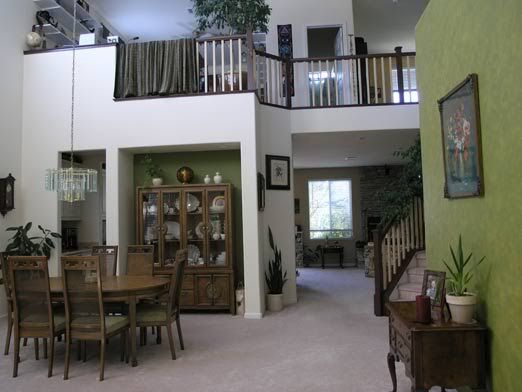 Old view of stairs: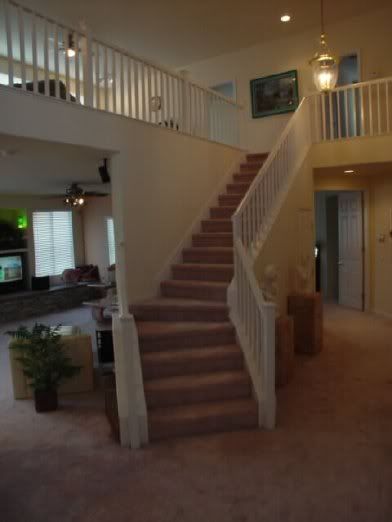 New: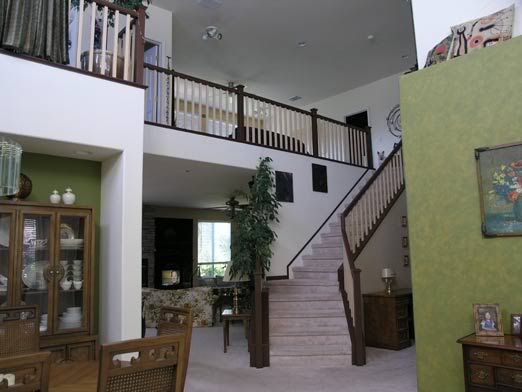 Old Formal Living room (get a load of that teal leather!) The front door would be just to the left of this picture: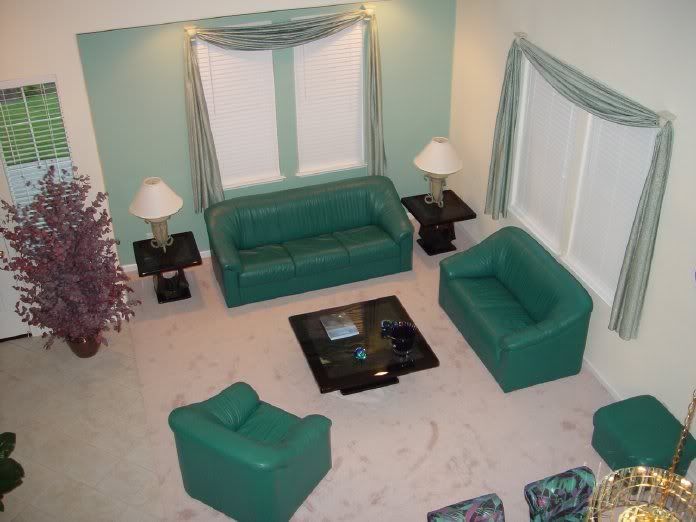 New: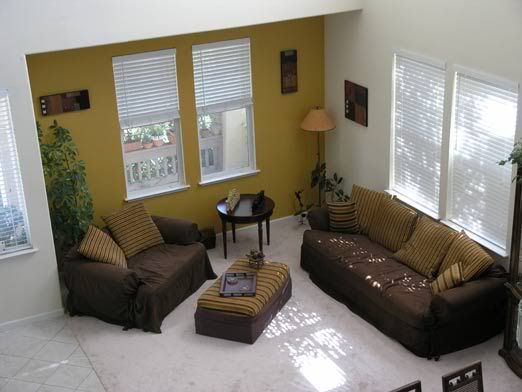 Old Kitchen: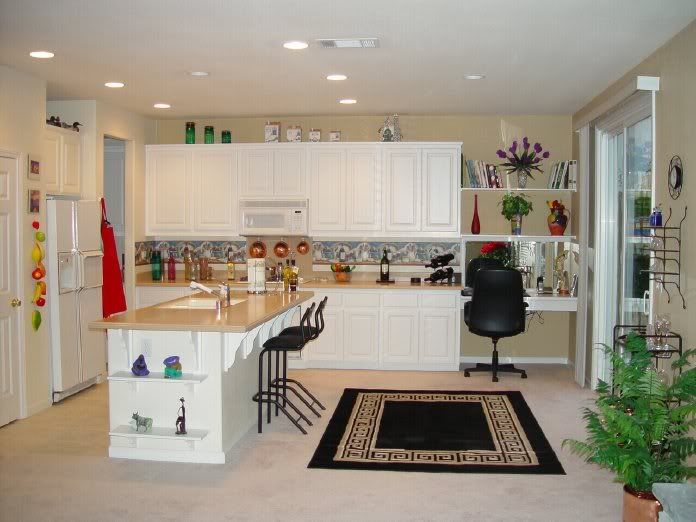 New: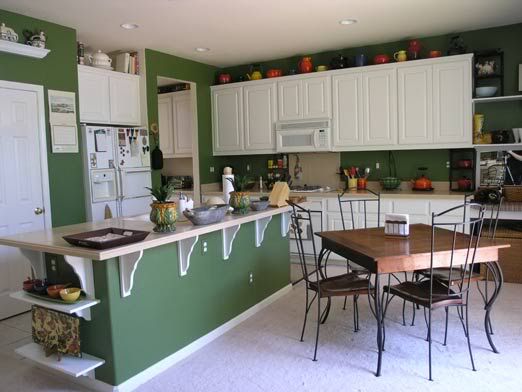 Old Upstairs (Loft) Living Room:


and, finally the New view of the upstairs living room: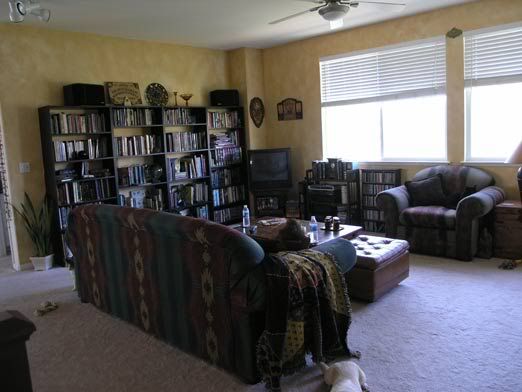 Right before Scott arrived with boyfriend in tow, Chas got a case of strep! Yuck! So I've been taking care of everything… him… the house… his mother… our business… my classes… trying to keep everything running smoothly until Chas can get better and I can have a break.
Scott's boyfriend Sean will be leaving on Thursday, but Scott will be staying (along with his dog) while he looks for a job and such. We've been trying to get him to come back to California for years and were rather surprised that it suddenly is happening. Surprised, but happy. He's to be staying in my temple room, 'cause we just don't have any other space for him. Luckily we can work it out so that it wont affect my classes, but I still wish I had a dedicated guest room. No matter how big a house you get, it's always one room shy, right? 😉
I've also been compiling the submissions for the latest edition of Witch Eye, which I am hoping will be available sometime in the next three weeks. There's some really good stuff that has been sent in this time. I'm really excited! I have also been working on some new art (paintings, mainly), some of which will make an appearance in the latest issue.
So… busy, busy, busy… but there's a break on the horizon. I'm hoping to be able to get back into the swing of things in the next few days. It largely depends on how soon Chas gets better, and whether or not his mom comes down with it. (She's on the fence right now, so keep your fingers crossed for us.)